It all began in Osoyoos
Our story began decades ago with 10 acres of property on Osoyoos Lake, located at the southern most tip of the Okanagan Valley. Originally known as Shady Lagoon Campsite, the lakeside remains an RV Park while the upper portion has changed from orchard to vineyard.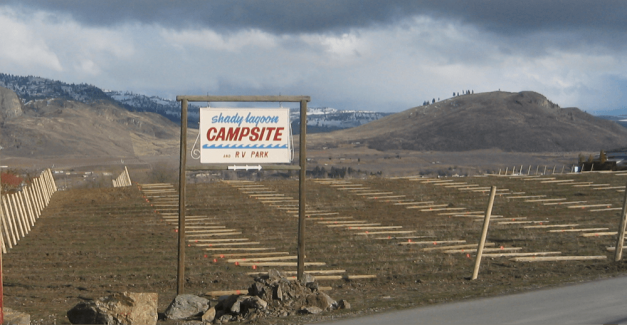 In 2007 we planted grapes
It wasn't until 2007 that the promise of a shiny new tractor inspired us to replace our fruit trees with grapevines. The vineyard was planted under the advice and direction of one of the Okanagan's most respected pioneer in grape growing, Richard Cleave.
The countless hours we invest and the careful growing practices we employ result in premium grapes that are a true reflection of our unique microclimate. Hot, dry days and cool, crisp nights as well as the moderating effect of Osoyoos lake create an ideal environment for producing deep, flavourful varieties such as Viognier, Cabernet Sauvignon, and Carménère. In 2012, after three years of selling our crop to local wineries, we decided to take the plunge and Lariana Cellars was born.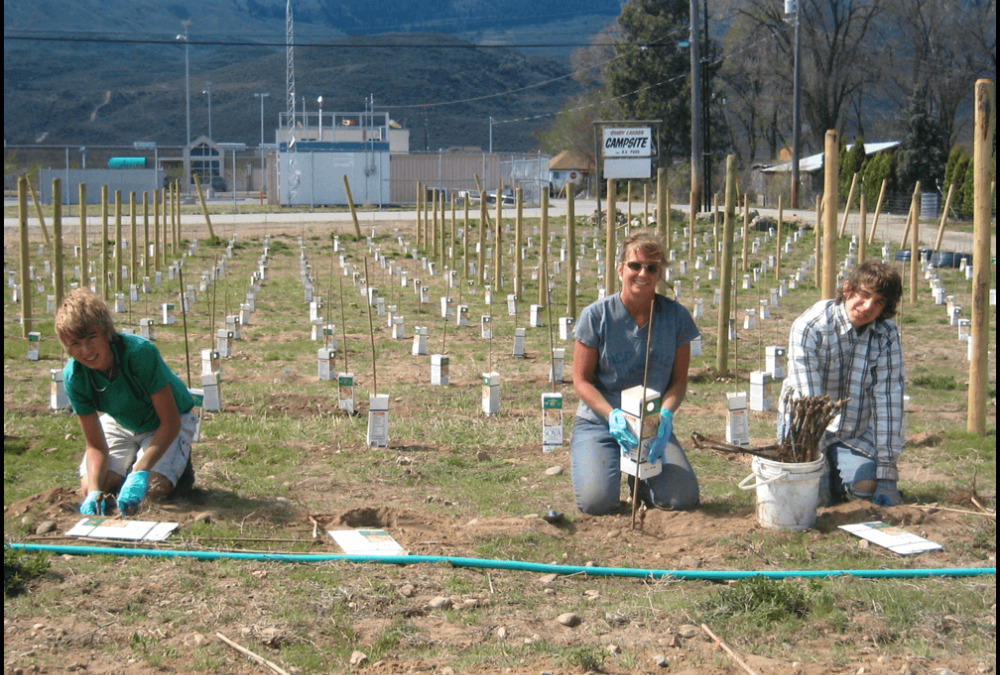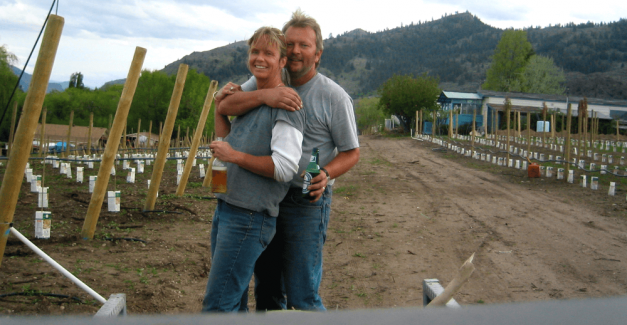 A lifelong passion
We've been exploring the art of viticulture since our teens. From the days of working at Shannon-Pacific vineyard on Black Sage Road in Oliver, to hauling grapes down to the coast to be crushed under the feet of friends, to our beginnings of making Okanagan wine with friends for many years, to our early dabbling in creative at-home experimentation, wine has always been our calling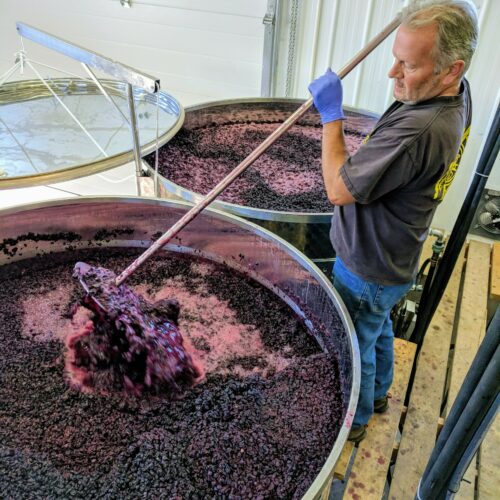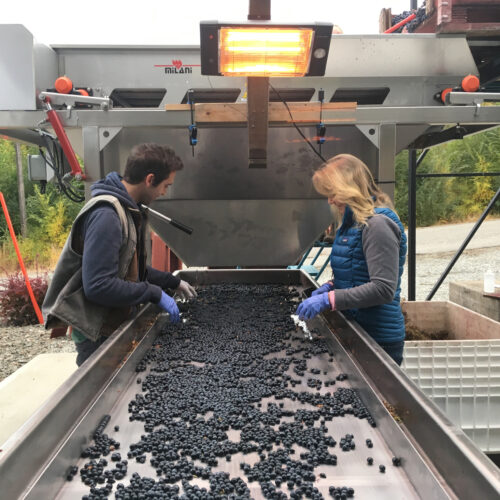 Family as inspiration
Founding family members, Larry and Anna, were a huge influence on our decision to follow our passion. Their unwavering foresight and zest for adventure inspired us to name our winery for them, keeping our motivation to have fun creating serious wine constantly on the tips of our tongues.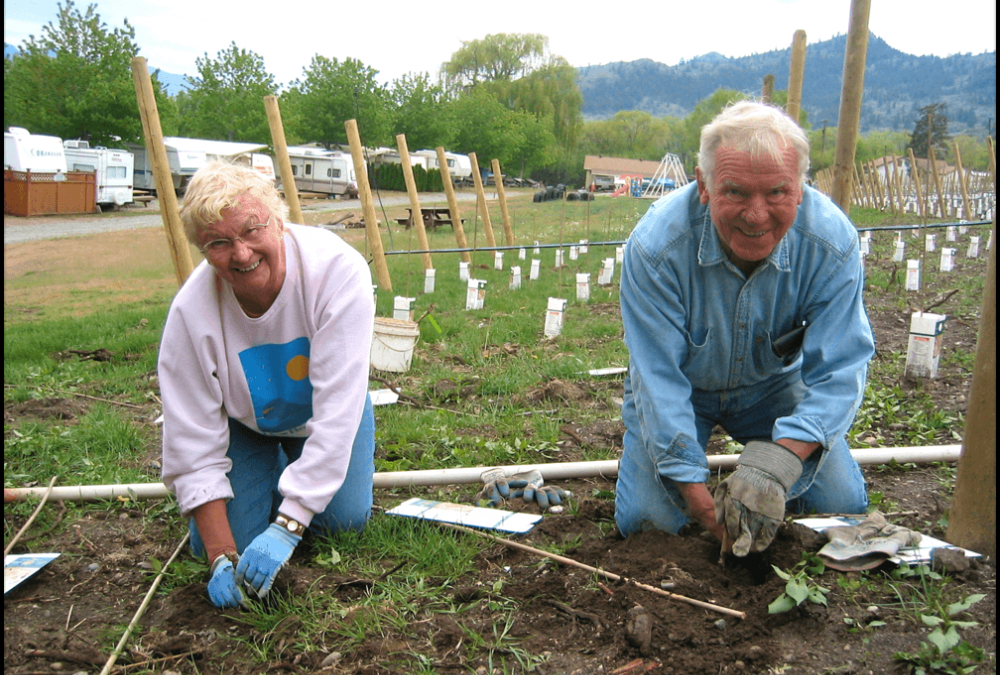 Hard work and light hearts create serious wine
Family and friends continue to play an important role in our winemaking process. Through harvest, bottling, and every step in between the wine brings everyone together to put in the work but also have a great time.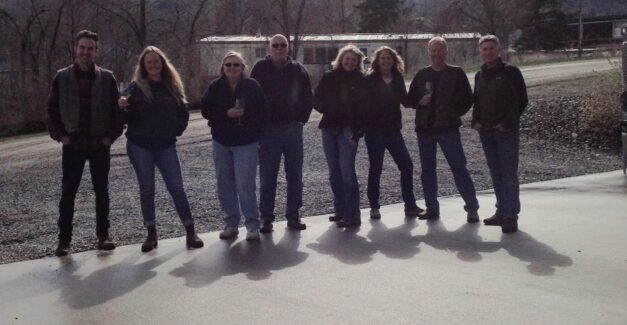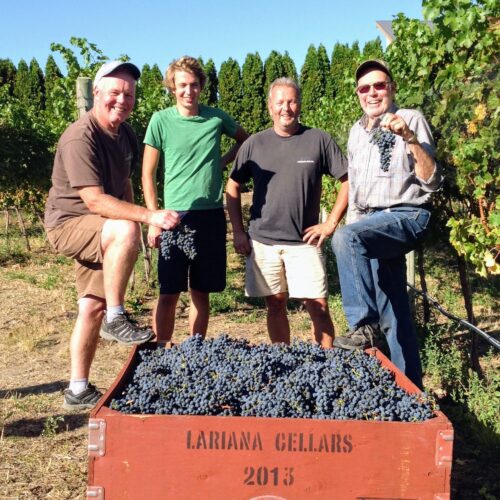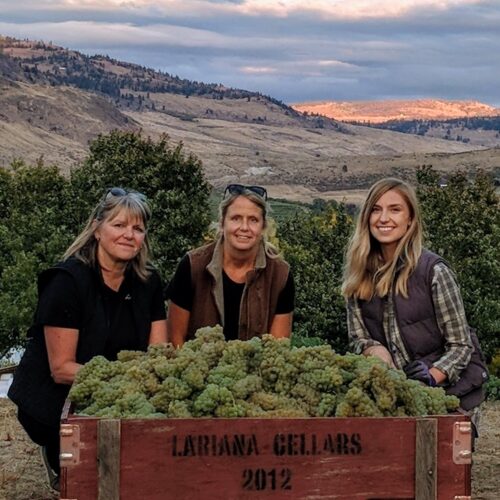 Labour of love
With the help of our incredible consultant Senka Tennant we continue to make wines that we love to enjoy and share.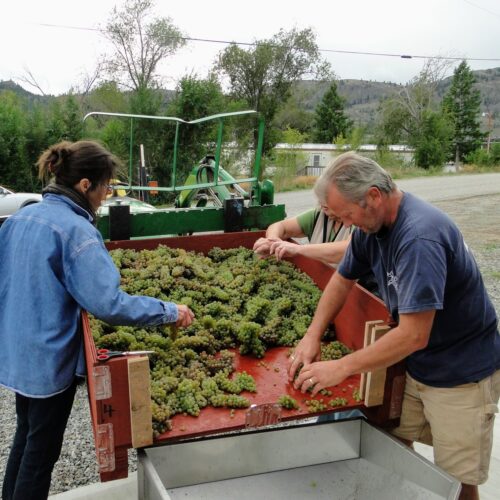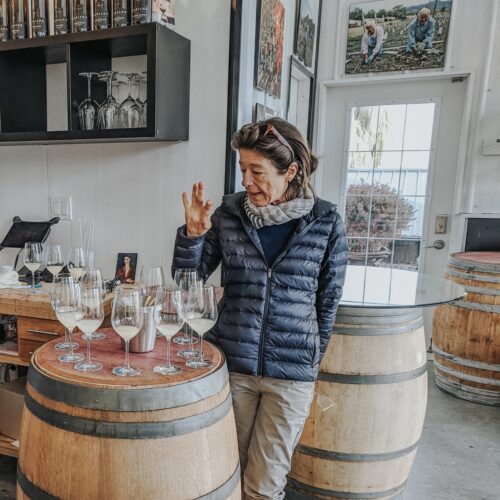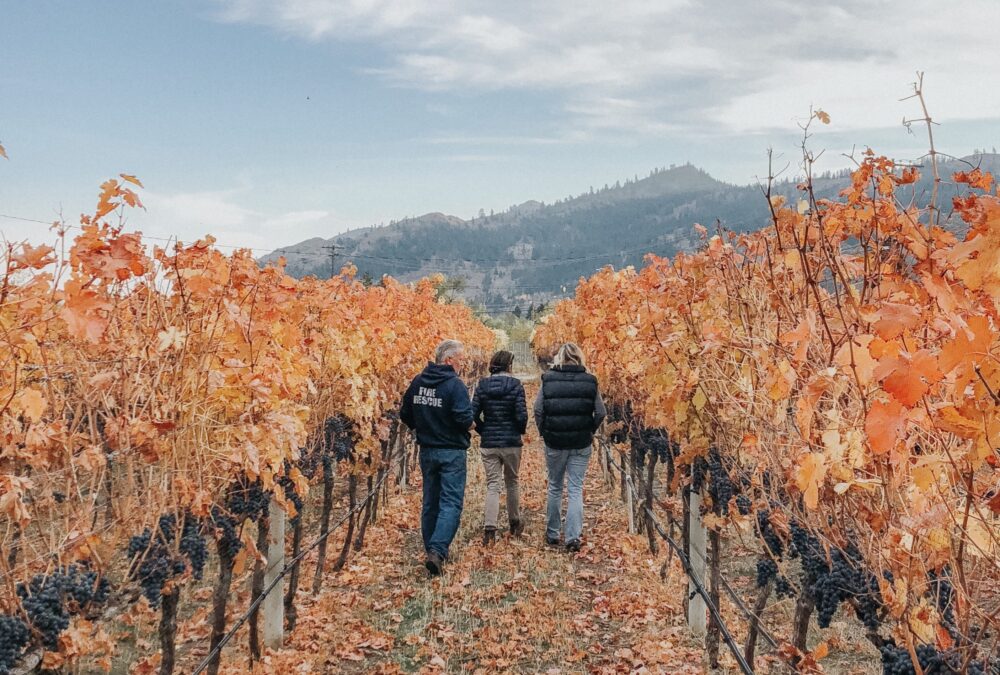 Latest News

2020 has been quite a year for everyone and the growing season was not without its challenges. However, it shaped up to be an exciting vintage.

Continue reading