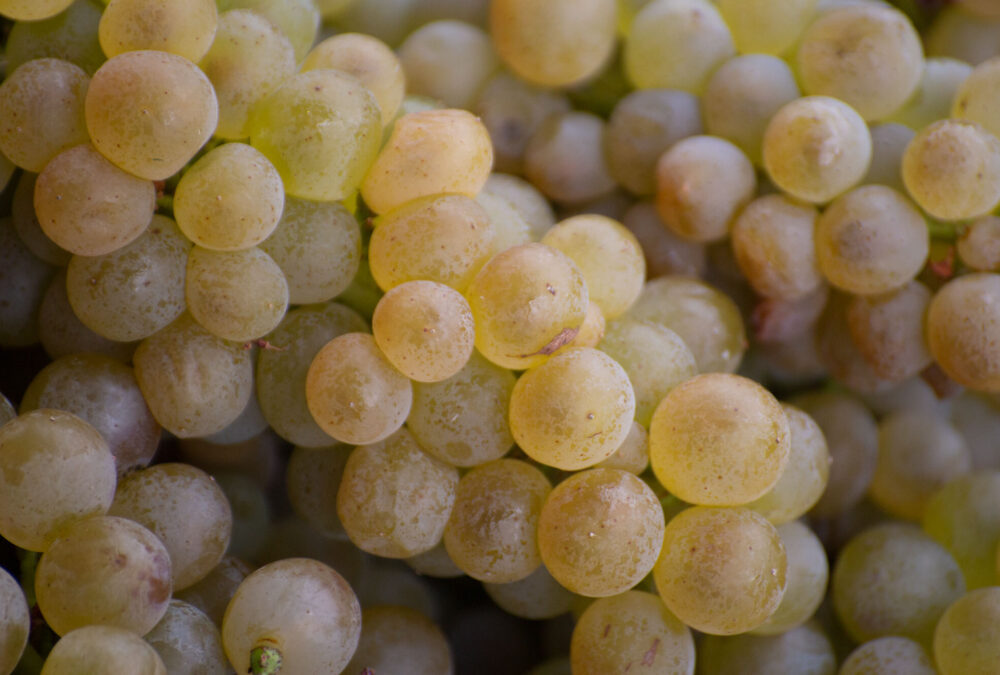 Harvest 2019 - Viognier
We started off October with harvesting our only white grape!
The 2019 growing season was an interesting one to say the least! After a beautiful, fairly smoke-free summer we experienced more than the usual amount of rainfall in September. Luckily, we had some dry, sunny days at the beginning of October to harvest our Viognier - it was turning that nice, golden colour, and ready to pick and press!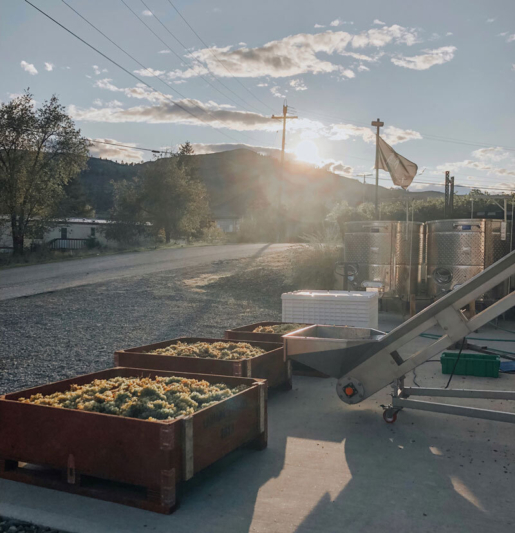 We have just under an acre of Viognier and get some additional fruit from a nearby vineyard on the east-side of Osoyoos lake called Red Brick vineyard. This year, the grapes from both vineyards were ready to come off around the same time.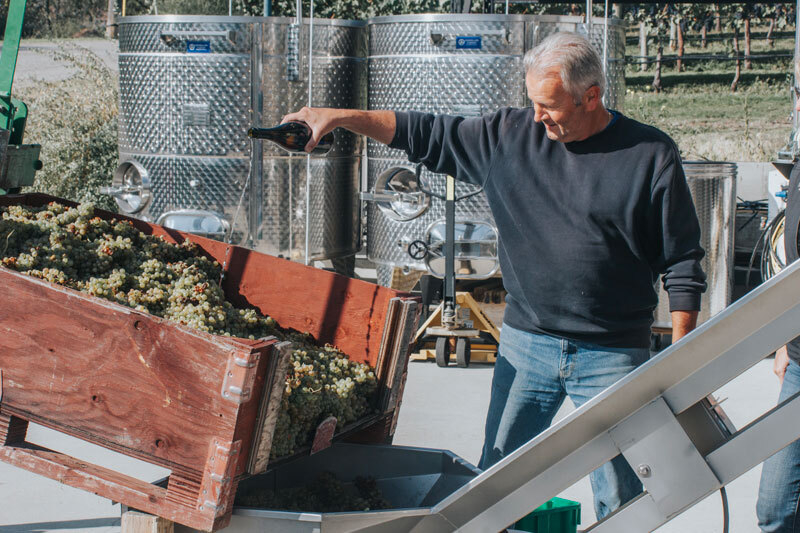 Starting the day with a toast to the Viognier with our previous vintage!
We assembled our awesome harvest crew and got to picking. Once picked, we immediately sorted through the fruit, removing leaves and unideal bunches, and got it into the press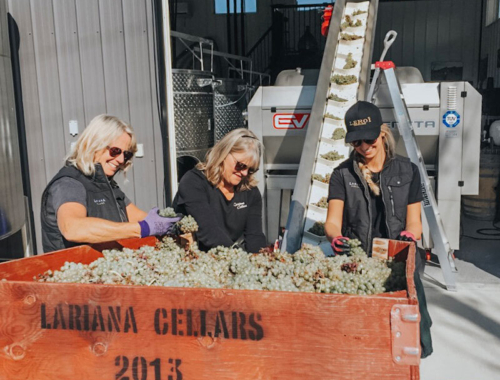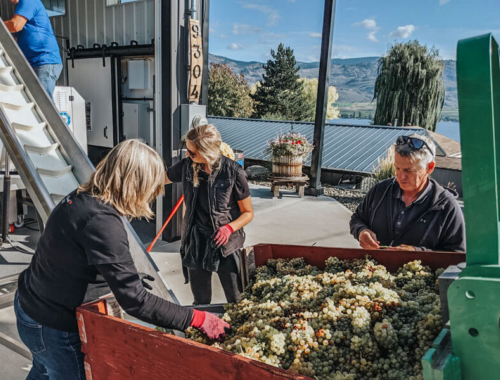 For the Viognier, we press the whole clusters instead of destemming and pressing the individual grapes. We love the delicate juice that results from this technique.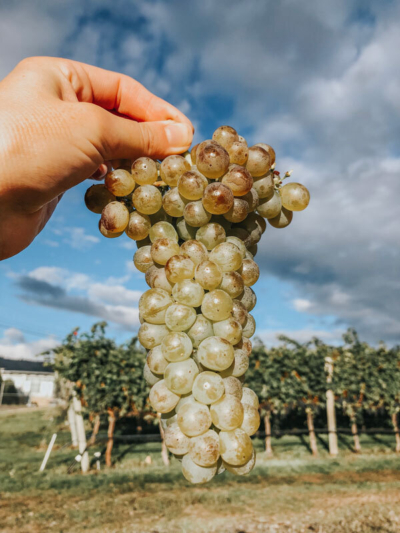 Once the bunches go into the press we start the press cycles. We prefer slow pressing, as it is the gentlest way to get the juice. It makes for a long day though! Each press cycle takes around three hours
After pressing, the juice was cooled and settled before being racked to our concrete egg, concrete oval, and one stainless steel tank. During fermentation we maintain a cooler temperature to preserve the aromatics and lovely flavours of this grape. We have used the concrete for the Viognier since our first vintage in 2012! We enjoy the texture and rich mouthfeel it gives the wine.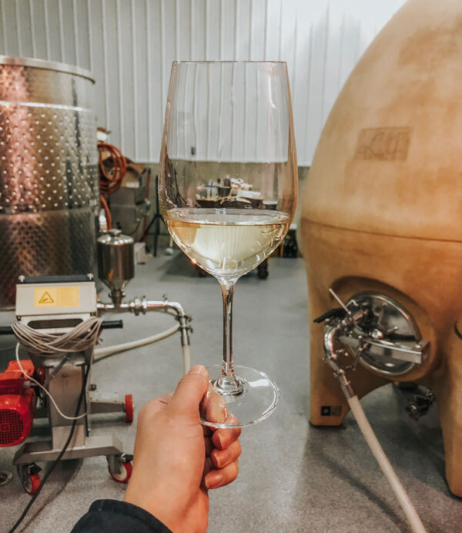 The Viognier fermentation is now complete! We will keep the wine on fine lees and give it a stir every ten days or so for another four to five months until we bottle it in April.