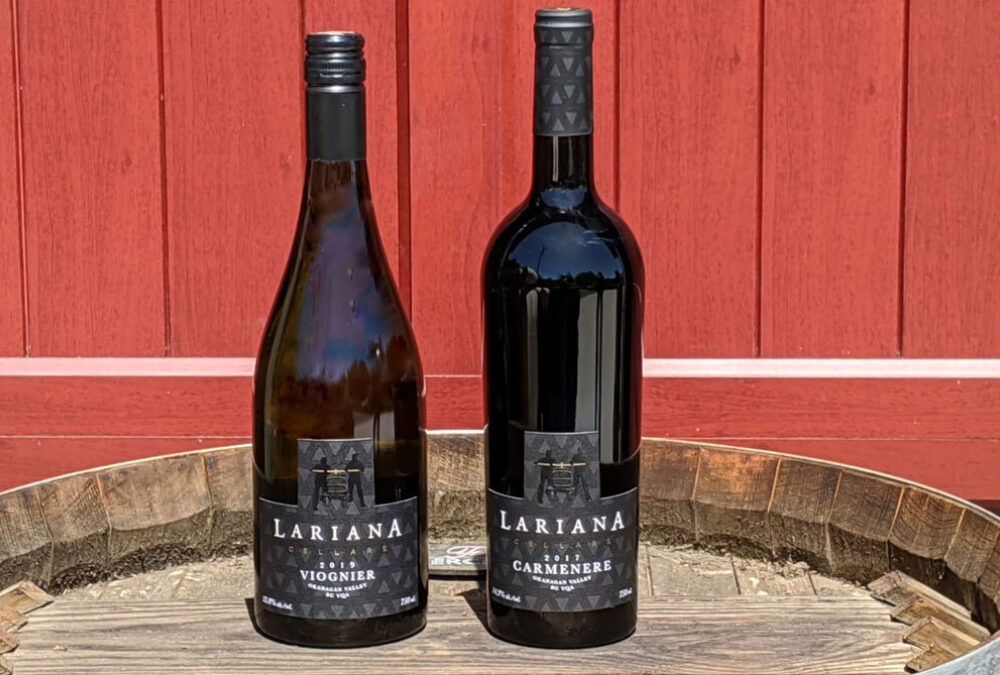 Spring 2020 Releases
We are happy to announce the release of our 2019 Viognier and 2017 Carménère!
The Lariana Cellars Wine Club gets first access to these new releases in their Spring Shipment and the remainder is now available to everyone!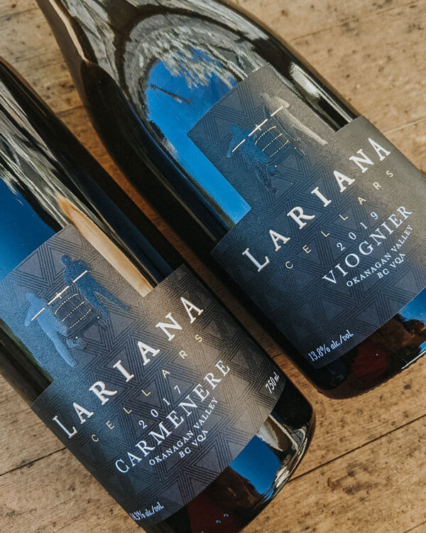 In its ninth vintage, Lariana Viognier continues to be sourced from the estate vineyard Shady Lagoon and Red Brick vineyard on the east side of Osoyoos Lake.
Viognier loves heat and during the moderate hot temperature of the 2019 summer months, the grapes in both vineyards achieved customary ripeness. Cooler and wetter weather during September, further guarded the zingy character of the fruit without added sugar accumulation.
Three quarters of the vintage fermented and was left on lees in concrete with the remainder in stainless.
Bathed and focused on the nose are ripe aromas of soft fruits, primarily white peach, yellow plum and apple with faint hints of some tropical and chamomile notes. Same fruit notes further substantiate the lush and lively texture, arriving at a layered sensation of pomelo acidity and orange peel on the finish.
While tasting right before bottling, thoughts of simply grilled scallops kept coming to mind.
~ Senka Tennant, winemaker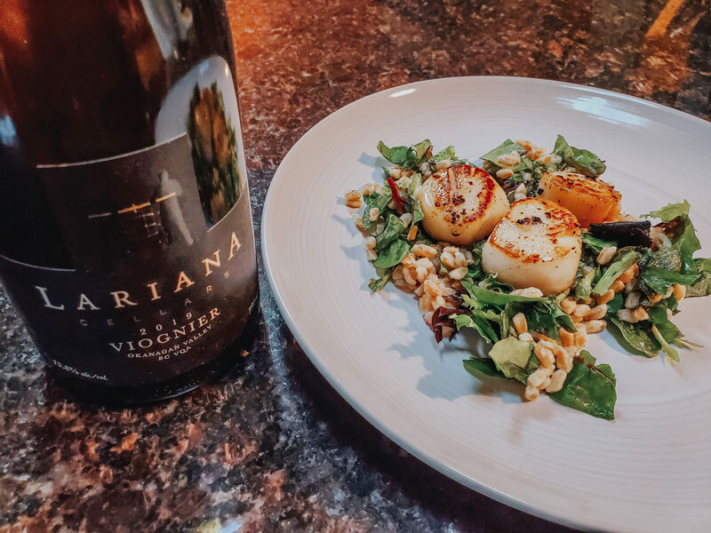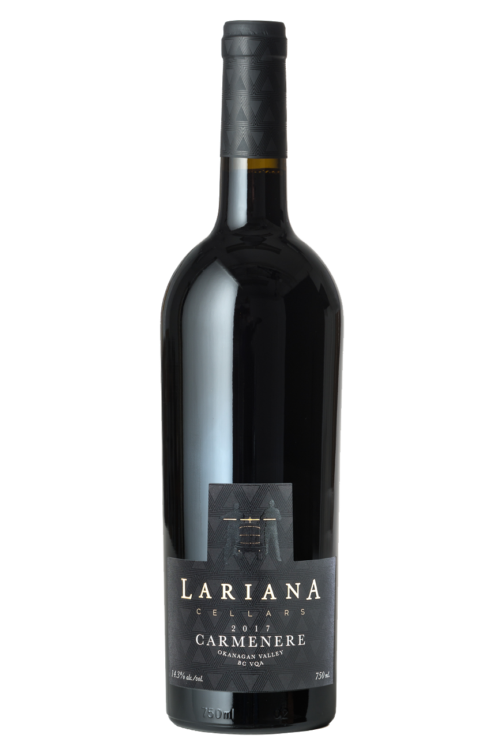 Year five of Lariana Carménère, the vines are maturing and the wine is aging beautifully.
2017 vintage experienced a wet spring with hot conditions throughout the summer. The late summer fires blanketed the searing temperatures of the sun and thankfully prolonged the ripening across all the red grape blocks. The crop was down, the berries were small and the harvest condensed.
Carménère was picked Oct 12 2017 then bottled in June 2019. After a spontaneous secondary fermentation in barrels it spent further 15 months aging in the same of which 20% were new.
It further spent another year bottle aging before release.
Generous on the nose, with rich plump aromas of black raspberries, black plums and cherries, all wrapped up in concentrated Baker's chocolate notes. Well-framed and supple but steeped in depth and texture when swirled with flavours of dried blueberries and cherries.
Rich fruit and mellow tannins suggest grilled meats alongside a rich corn pudding.
~ Senka Tennant, winemaker